Summer with Ginseng - Banana Ginseng Smoothie
Summer is here. Korean people have been using ginseng for ages to make various healthy recipes, especially for summertime when you easily get exhausted. Ginseng is known to boost the immune system and keep your concentration level higher. What better supplement can you think of for the physically and mentally challenging hot summer days?
Banana Ginseng Smoothie is one of the easiest recipes you can try with ginseng. Most of the ingredients must be already in your fridge. You'll be surprised how simple it is to make, and how great it tastes!
Ingredients
(1 serving)
1   Banana
10 - 15   (Frozen) Blueberries
1/2 cup (120 ml)   Milk or Soy milk
2 - 3 tsp   Honey
10   Ice cubes
Directions
Peel off and break the banana into a few pieces.
Put all ingredients together in the blender and blend.

(Yes that's really it!)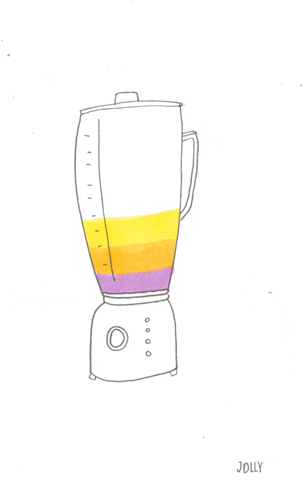 Honey may not seem fully dissolved but it should taste fine. You can stop the blender whenever you like. We respect your taste for the texture of smoothie. There are many shades of ice!